Yakisugi @ Ambiente trade fair
Yakisugi @ Ambiente trade fair
We had a fantastic time at the Ambiente Fair in Frankfurt, Germany at the beginning of February welcoming numerous people at our stand.
It was the first time we took part as Nakamoto Forestry Europe. It was thrilling to have had so many in-depth conversations on how to make our customer's dream project possible. We were pleased to welcome visitors from all range of backgrounds: architects, designer, interior designer, hotel & restaurant owner, showroom manager and many more. Everyone seemed to be impressed by the authenticity and natural beauty of our products and could see the product being incorporated in their future projects.
Variety of available products
It was interesting to notice the individual taste in regard to our charred cypress. Some of you were favouring our traditional Suyaki with its "alligator" skin look, others again preferred the once-brushed Gendai or others the usually lighter version of Pika-Pika. Which of the three types is your favourite? What is your upcoming project (interior or exterior)? Get in touch to discuss your needs and we will be happy to send product samples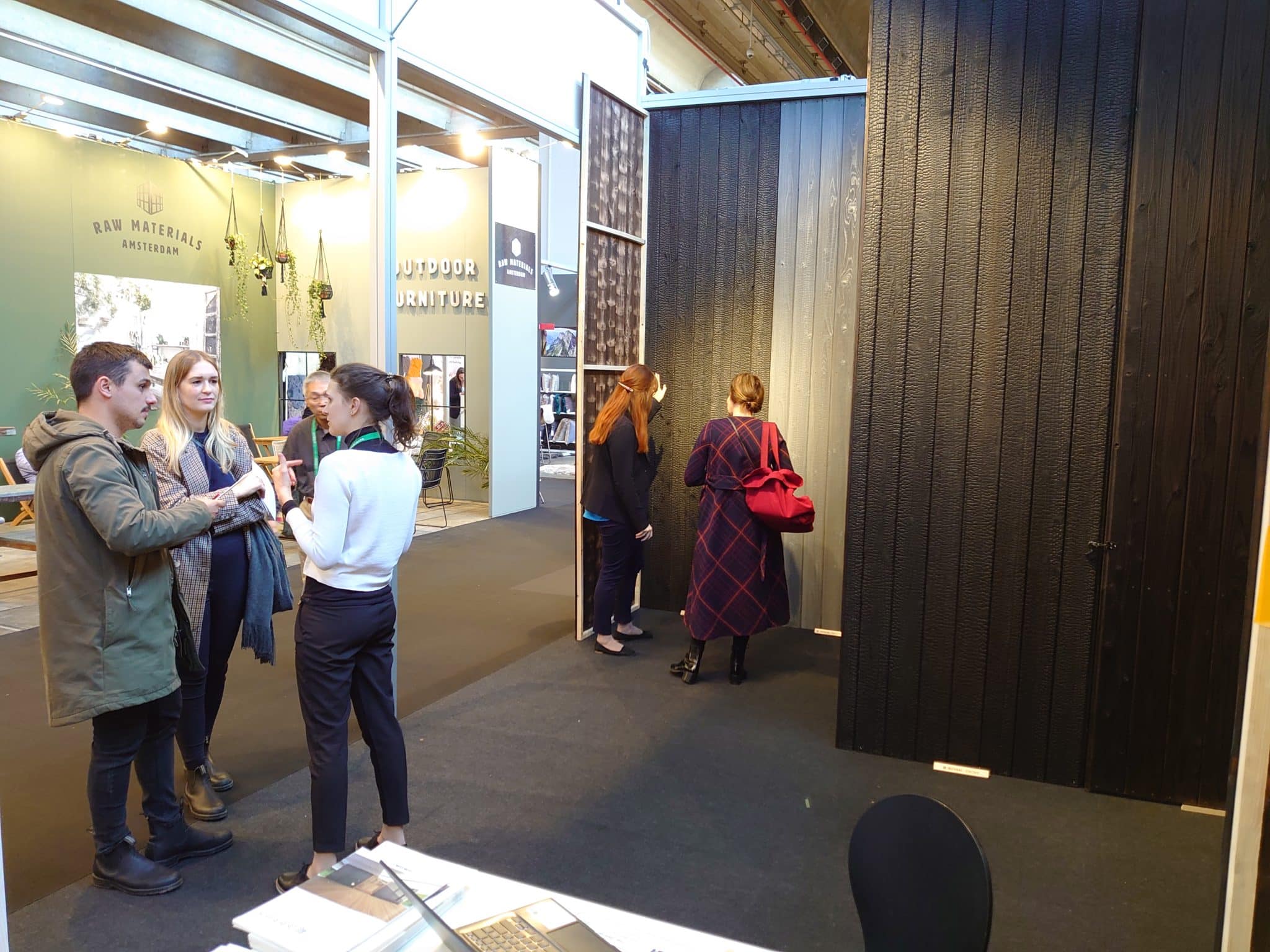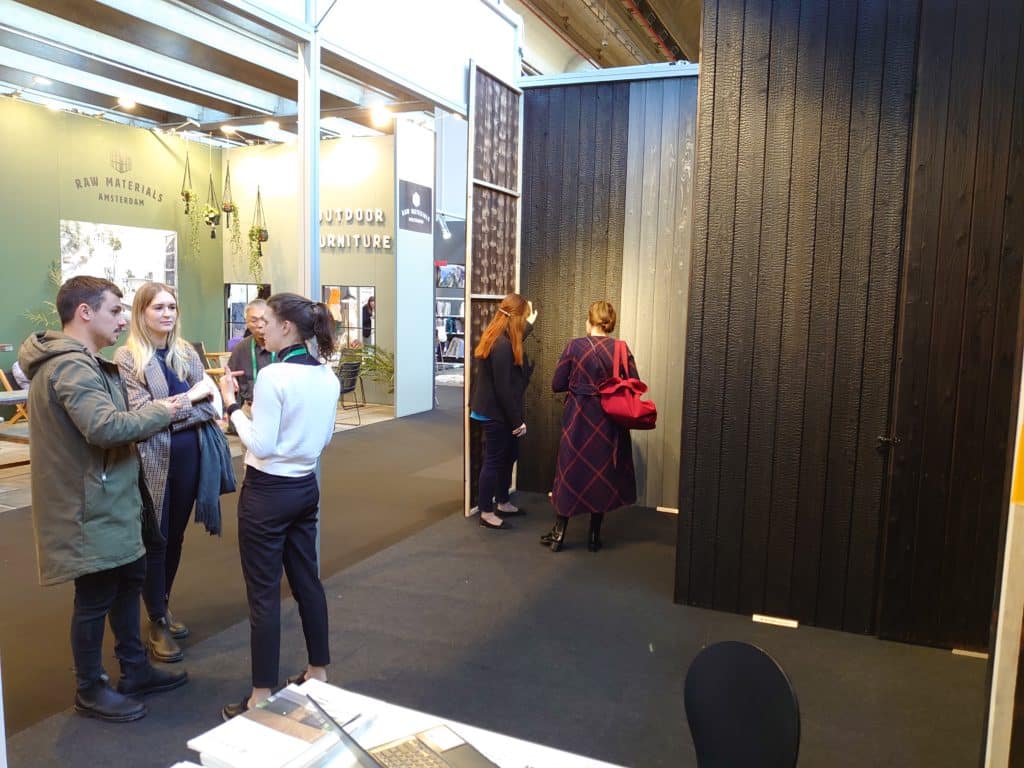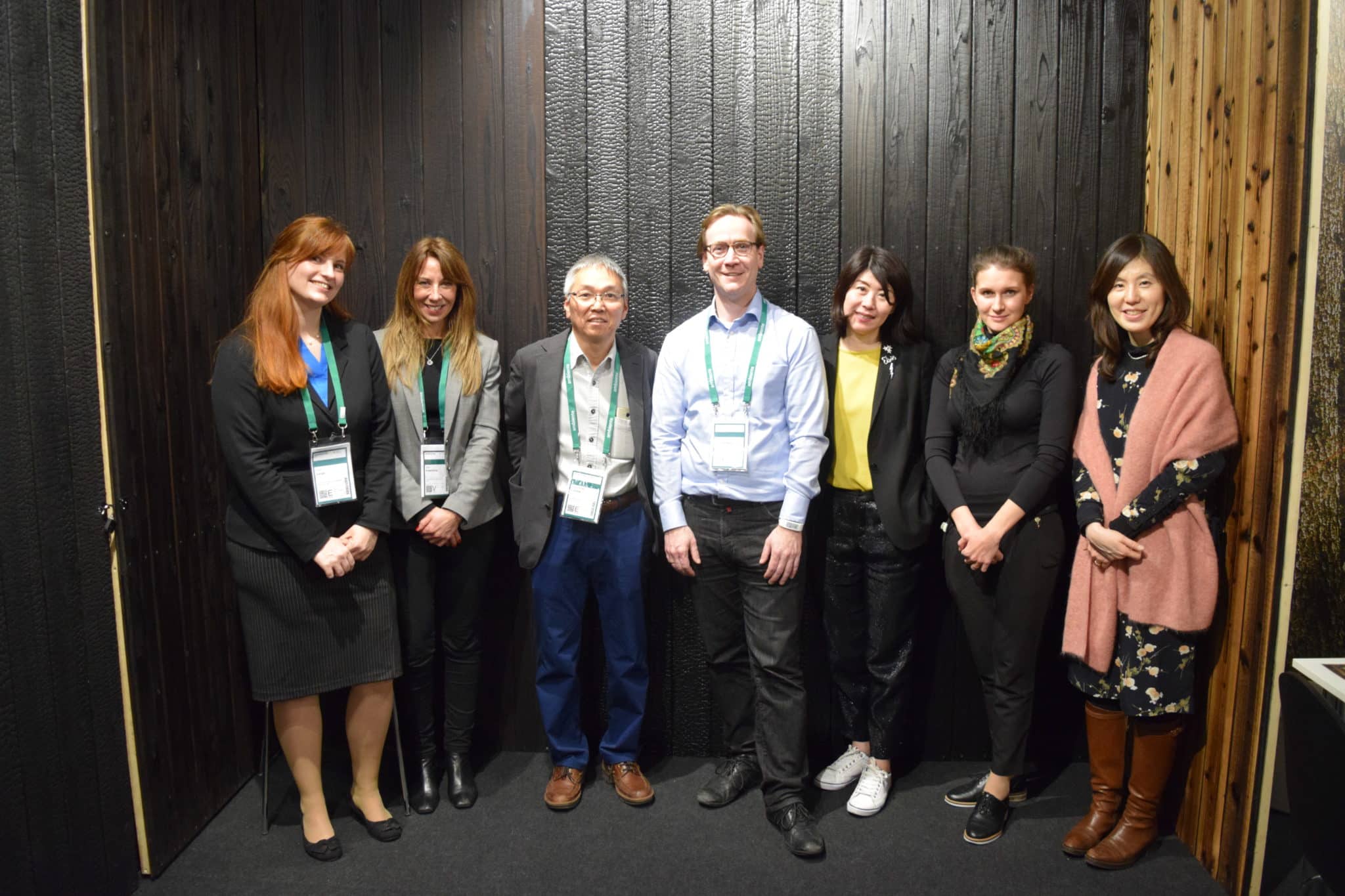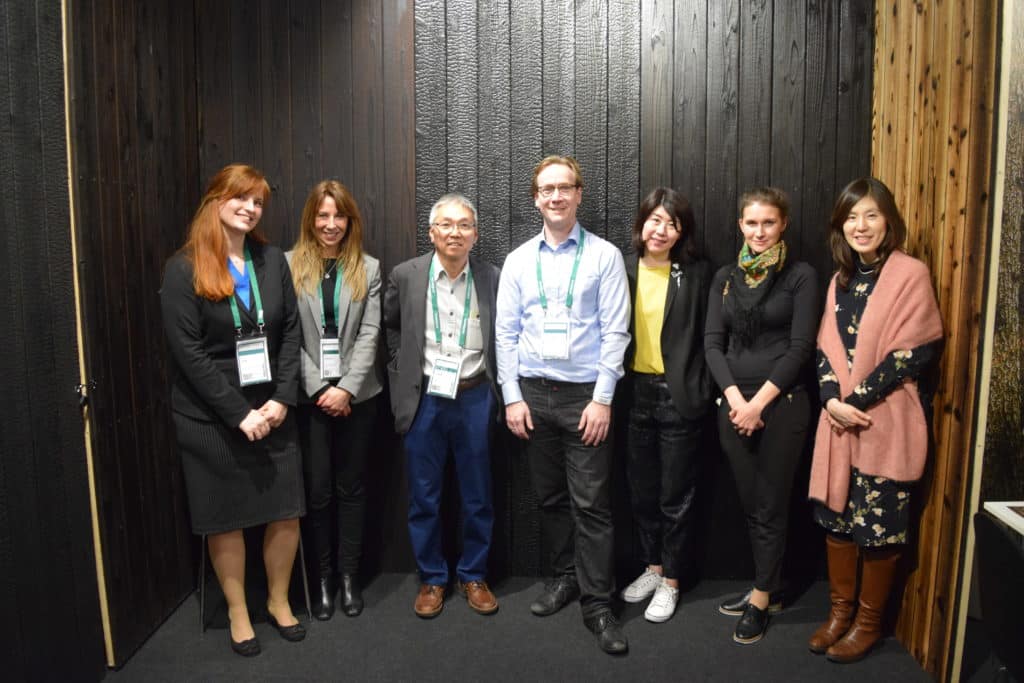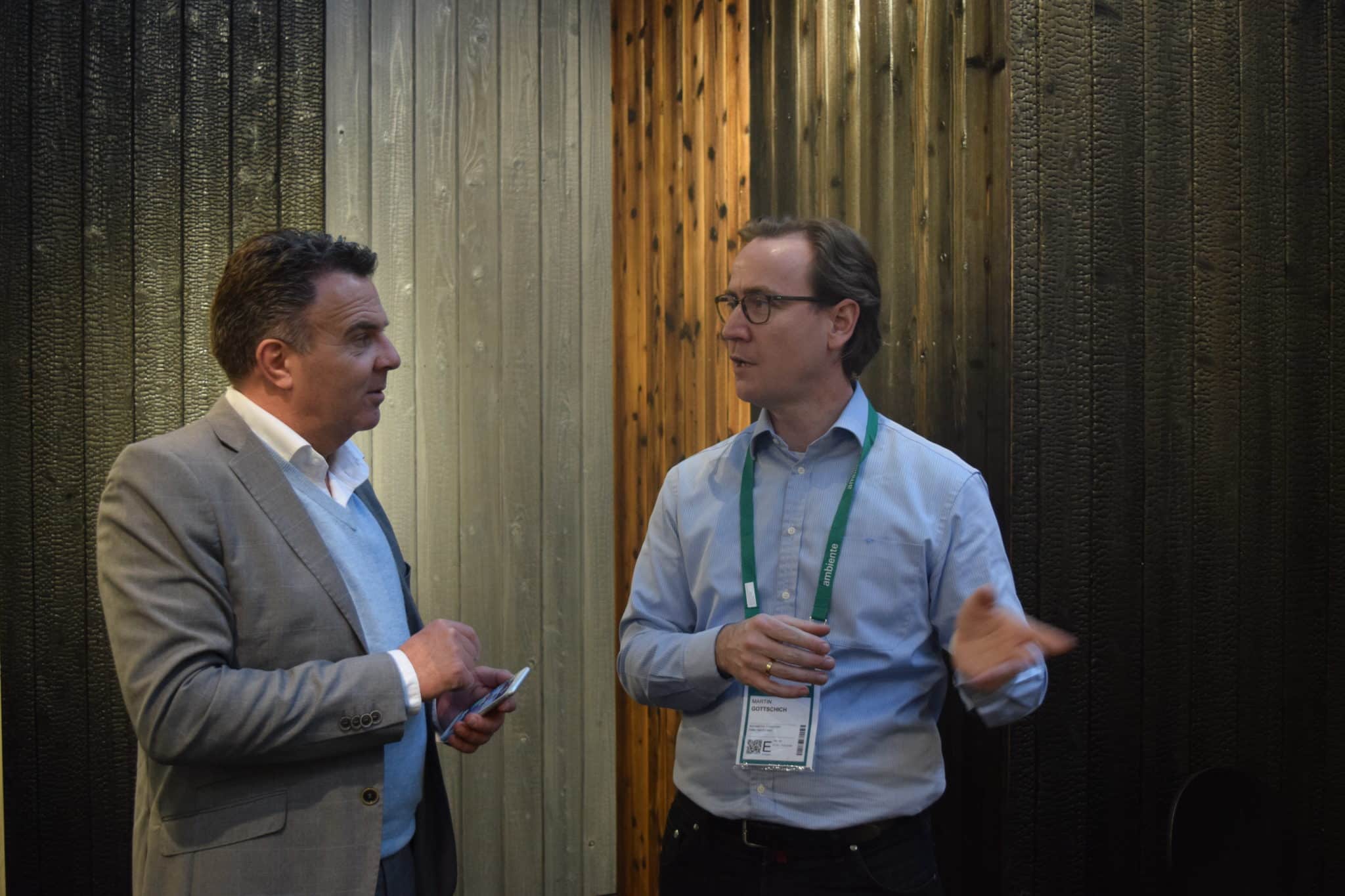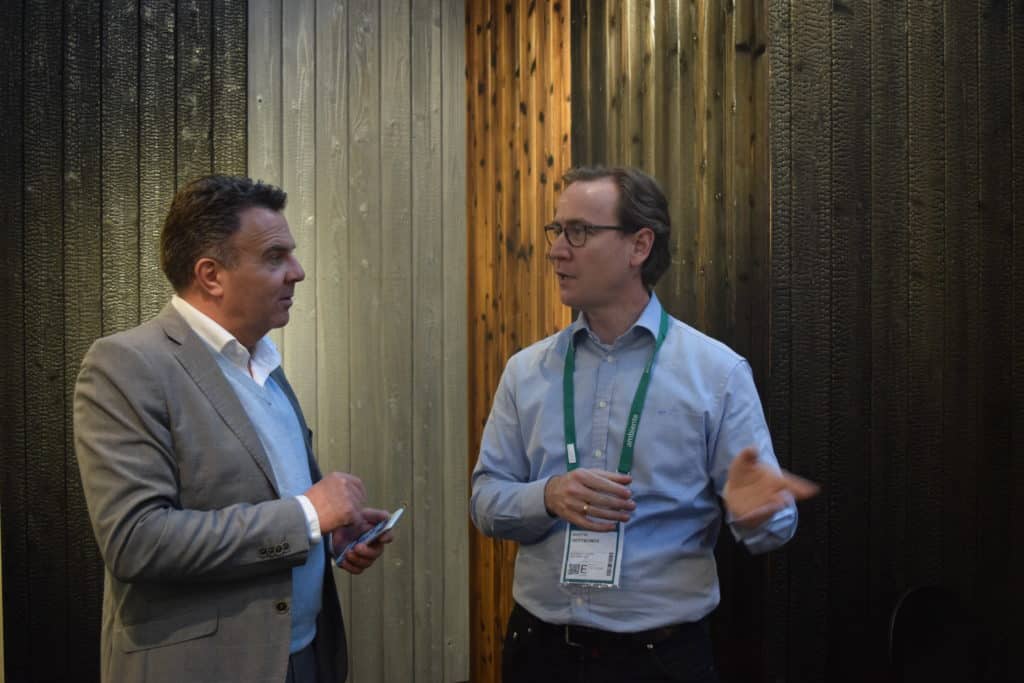 Interesting facts about Nakamoto Forestry
What most people found surprising is the fact that we burn approximately 1 million sqm of Japanese cypress per year. Moreover, most visitors didn't realise that our products are entirely natural and that we ensure a sustainable and ecological chain of custody. We call ourselves Nakamoto Forestry as we own and manage 2,000 hectares of PEFC-certified forest in Hiroshima, Japan. Timber is the most climate-friendly and sustainable material in construction and we use mainly water-based natural oils, largely free of solvents.
There are various producers of charred wood in Europe, but if you are after the authentic traditional Japanese Yakisugi – we are the ones that are truly authentic. With our family run business and in-depth experience dating back since 1955, we know how to char Yakisugi in the traditional way.
Thank you again for visiting our booth and your genuine interest in our products and tradition.